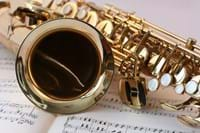 Monday September 23, 7.30pm
"The Mikado" - Gilbert & Sullivan Opera Sydney
The Mikado; or, The Town of Titipu is a comic opera in two acts, with music by Arthur Sullivan and libretto by W. S. Gilbert, their ninth of fourteen operatic collaborations. It opened on 14 March 1885, in London, where it ran at the Savoy Theatre for 672 performances. By the end of 1885, it was estimated that, in Europe and America, at least 150 companies were producing the opera.
The Mikado remains the most popular Savoy Opera. The work has been translated into numerous languages and is one of the most frequently played musical theatre pieces in history.
Setting the opera in Japan, an exotic locale far away from Britain, allowed Gilbert to satirise British politics and institutions more freely by disguising them as Japanese. "The Mikado" presents a wonderfully entertaining and colourful mix of comedy and music.
Because tickets are now being sold to the general public, Killara Music Club members should reserve your seats (if you have not done so already), by contacting Margaret Middleton: 0488 908 844 or margmid@gmail.com.
Non-members may reserve seats the same way: $30 for adults, $10 for students.
Supper is free for everyone after the concert.