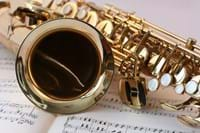 Monday August 12, 7.30pm
Piano Solos and Duets: Clemens Leske and Daniel Herscovitch
These two brilliant pianists have selected an exciting and beautiful program of music to demonstrate their skills as pianists both alone and together. They have chosen works by Mozart, Beethoven, Chopin, Schubert, Liszt and Dvorak to entertain and delight us.
This will be a special evening sub-titled: A Concert for a Piano Man
This concert is a celebration of the almost thirty years that Alf Reichardt spent as Music Director of the Killara Music Club.
Alf, himself a talented pianist, presented a great variety of artists in those years, but his first love was, and is, music for piano, and so it was natural for this concert featuring piano solos and duets to be the Club's special treat for him as he steps down from that role.
Clemens's career was just starting when Alf engaged him to play for the Club, and return engagements followed as audiences responded to his performance. When "young Clem" was preparing to make his London debut, at the Royal Festival Hall with the London Philharmonic Orchestra, he rehearsed with his father, the renowned Clemens Leske, playing the piano transcription of the orchestral accompaniment to Rachmaninov's First Concerto. Alf was lucky enough to be in the invited audience to hear father and son play together in preparation for the London premiere.
Both Clemens and Daniel are on the teaching staff at the Sydney Conservatorium. Together they have developed a fine repertoire of concert pieces for duets and for two-pianos, as well as performing as soloists.
As usual, non-members are welcome to join the audience too. You can buy tickets at the door - $20 for adults, $5 for students.
Supper is free for everyone after the concert.